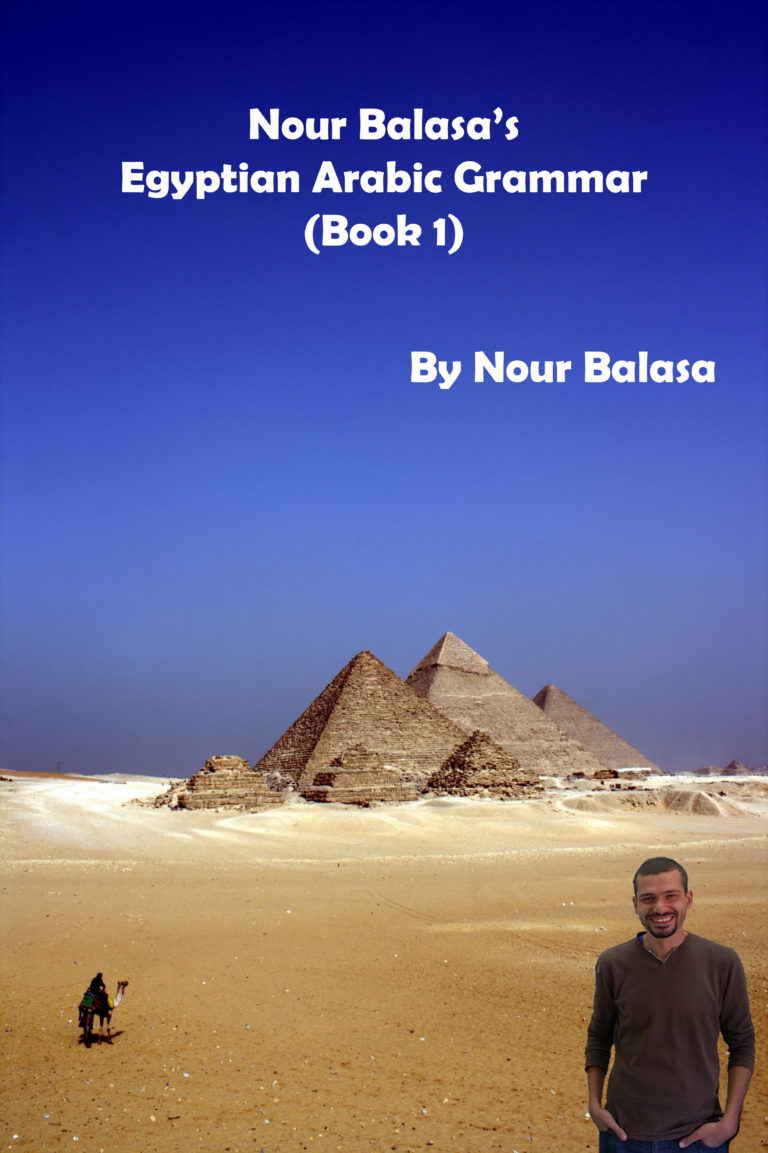 Nour Balasa's Egyptian Arabic grammar
---
This series of books is Created in order to let you peek the results from years of experience which contained learning, teaching, researching and new grammar building.
That was all for the non-native Arabic speaker in order to let them have the Egyptian Arabic language by the simplest way that no one has had it before.
The system of the grammar is completely created by the author, either the order for the chapters that contain the whole grammar or the system that is being introduced to you to explain each single point in the grammar.
***** The eBook you buy through PayPal will be sent to your email as an attachment to download.